Winter, Christmas,
and December Teaching Resources
Teachers Have Class! Issue #3/December 2009
December Teaching Resources and Ideas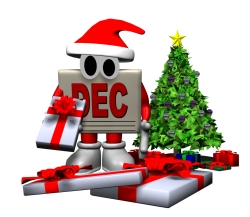 Welcome to the third newsletter of Teachers Have Class from Unique Teaching Resources!

I want to wish everyone a very Happy Holidays! This newsletter, as well as my December and January web pages, will have a Winter theme to them, and a few Christmas themed resources as well. My December and January web pages should be posted on my website around the 3rd of December.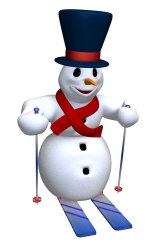 I have taught overseas for the last 15 years, in very warm climates, and in schools where I could not use Christmas themed teaching resources. Since I have taught in warm areas where there is no snow and the majority of my students do not celebrate Christmas, I have had to start from scratch with the teaching resources that are on these web pages.

One of the best parts of having my own website is hearing from teachers around the world. This month I have heard from teachers in Singapore, China, Australia, Bermuda, Saudi Arabia, the U.K., and all over the United States. I appreciate all of the letters and words of encouragement that I have received from these teachers as I am in the early stages of developing my website.

This month as I celebrate Christmas with my husband Steve and our dog (a black cocker spaniel named Rocket), I have told my husband that I don't need any presents this year. I said that I've already been given the best present that I could imagine, to be able to take this year off of teaching to work on my dream... creating my own website that offers teachers some unique ideas that I hope will save them time in their lesson planning and that will engage their students in learning.

As you look at my web pages, you will notice that they often take a long time to load because of the graphics that are on them. I have made a conscious decision to set up my web pages in this manner because I want to show as many graphical images of each resource as possible. I want teachers to have a very good idea of what is included in each resource that is available on Unique Teaching Resources because I have frequently purchased downloadable teaching resources myself, and I was not sure of what I was purchasing based on only the written description.

I hope that you are patient as the graphics load on each page, and that you understand that I have done this to try and provide you with a clear expectation of what each resource will look like when it is completed. This also means that it takes me quite awhile to design each of my web pages, and why you will see only a few web pages added each week. I want to thank all of the teachers who have subscribed to my newsletter and for their patience as I slowly build up the resources available on each of the sections of my website.

Since many school districts do not approve of using Christmas themed teaching resources due to religious reasons, all of the free resources in this newsletter have a winter theme, and are not Christmas related. If you are looking for some Christmas themed resources, please take a look at my web pages which will contain both Christmas and winter themed teaching resources.

It is hard for me to believe that the 2009 year is almost finished, and that my next newsletter will be dated 2010. I hope that you have a wonderful holiday season, and that you enjoy your winter vacation with your family and friends. It is very important for teachers to have these mental vacations and to take some time away from lesson planning. I hope that you enjoy this special time and use it to refresh yourself so that you are ready to jump into 2010 with a revived energy to engage your students in learning!

Special Reminder:

Reminder: The links to download the free teaching resources that are found in this edition of Teachers Have Class will only be available for 5 days.

After 5 days, the links to these free December teaching resources will be removed. Then, I will post this newsletter on my website so that teachers who visit Unique Teaching Resources will be able to read old editions of Teachers Have Class.

Although teachers who visit my website can read all of the previous editions of my newsletter, I only provide these free monthly resources to the teachers who have signed up to receive Teachers Have Class. These free resources are my small way of thanking these teachers for their support and interest.

So, be sure to download your free December resources promptly!


For books to read with your students for the months of December and January, I have two books that I have created a complete set of teaching resources for. I have a separate web page for each of these books that gives details and photographs of the resources that are available for these books.

Click on each underlined book title below to go directly to that particular web page to find resources that were created for that specific book title.
A Christmas Carol by Charles Dickens
This book is a Christmas classic that has been adapted into different versions of reading levels and there are many movie versions of this popular novel. I have created two projects based on this book. The first is a group project that is in the shape of a wreath (an example is shown below). The second is a Scrooge Character Body project which requires students to create a body for Scrooge and write a character description about him. I would like to send a special thank you to Teresa, a 4th Grade teacher in New Jersey, who helped test these resources for me.





Mr. Popper's Penguins by Richard and Florence Atwater.
This is a well know Newbery Honor winning book that I will soon post resources for that will be in the shapes of penguin templates and worksheets.
If you have a favorite book that you use with your students that has a Christmas or winter theme, I would love to hear from you about your recommendations. Please my Contact Me page to send me your recommendations for winter themed book ideas.


The first thing that teachers do each month is change their calendar. Below is my December Tree Calendar Set and the link to download it. The December title is a 2 page banner that should fit in most standardized monthly pocket charts that many teachers use. I have designed large December days of the week that you may find useful. The calendar number dates also fit in pocket charts, and I have included a blank square and a birthday square to use. There are 11 pages in this free PDF December Calendar Set.

Click here to download December Winter Tree Calendar Set


Next, teachers need thematic worksheets for each month, especially for creative writing. Below is my Penguin Writing Stationery Set and the link to download it. The title banner is 5 pages long, which you can assemble and use on your bulletin board display. There are color and black and white copies of the stationery for you to choose from. There are 7 pages in this free PDF Penguin Stationery Set.
Click here to download this free
Penguin Writing Stationery Set


Next, I am including a winter poem snow globe template. This is a S.N.O.W. acrostic poem creative writing assignment. This set comes with a directions sheet, first draft worksheet, and final draft templates that are separate for boy and girl students. The final draft templates are available in both color and black and white.

For the final draft, students lightly draw a picture inside their snow globe that represents their poem using color pencils. Then using a dark ink pen, they write their poem on the lines. These snow globes can be cut out along the thick black borders so that you have unique snow globe shaped acrostic poems.

Click here to download
Snow Globe S.N.O.W. Acrostic Poem Set


A lot of my teaching resource sets contain bulletin board banners in them. I include this banner component in many of my resources because I want to help save teachers valuable time in preparing their bulletin board displays. But, I know that there are other winter bulletin board displays that you will be preparing with your own ideas and resources.

Finally, I am including A-Z fall bulletin board letters that you can use to make your own bulletin board displays. I am including two sets, red and white and green letters, for these bulletin board letters for the month of December.

When I am making these letters, I try to use large borders around each letter so that they are easier to cut out. As a teacher, I hate cutting out the middles of letters with a blank space in the middle (a, b, d, o, p, q, etc), and I find this tedious. I have placed a black background behind these letters so that I didn't have to cut out the middle sections of those letters. You can still choose to cut out these empty spaces in those letters, but I think that they look fine with a black background behind them, and this saved me time by not having to cut out these small spaces in particular letters.
Click here to download
ABC Red and Green Letters Set

Recent Updates On
Unique Teaching Resources

During the past month, I added all the resources to my November, Thanksgiving, and fall pages.

In addition to that, I added two more book reports to my Book Report Sets web page. On this page, the following book reports sets are now available:

I started adding resources to my sticker charts web pages. On this page, the following sticker chart sets are now available:

Puppy Reading Sticker Charts: Do you want to give your students an extra incentive to read 15 books? These cute puppy reading sticker charts will make your students dog-gone enthusiastic about achieving this reading goal! This set includes 6 colored templates and two black and white templates to choose from. All of my sticker chart sets include a matching student award and bulletin board display banner.

Genre Pizza Reading Sticker Charts: Add pizzazz to your reading program with these pizza reading record charts. These pizza shaped incentive charts will help you to encourage your students to read 8 different genres of literature. These reading charts will help your students read with pizzazz and to become enthusiastic about reading different genres of literature!

Soccer Sticker Charts: Your students will get a real kick out of these soccer sticker charts. There are 15 boxes for you to place sticker charts inside these soccer ball templates, and you can use these incentive charts for any goal that you choose. Your students will be eager to score a goal and cross the goal line by reaching their target of getting 15 stickers on these soccer ball shaped sticker charts. For all of the other countries that call this sport football, do not worry, I have created a separate banner for this set that includes the word football. So, although I call this a "soccer sticker chart set," I know that the majority of the countries around the world would call this a "football sticker chart," so I have provided both word choices in this set.

I finished adding resources to my student awards and certificates web pages. If you are looking for student awards and certificates that you can use throughout the school year, then you have found the right place to find unique student certificates to positively reinforce your students for their achievements and improvement!
Future Updates To Watch
For During December

During the month of December, I plan to add three more sets of book report templates and more resources to my Sticker and Incentive Chart pages.

I will continue the process of uploading my resources for specific novels. On these pages you will find a variety of teaching resources for one particular novel study. I am also going to start working on my grammar resources and begin my math resources page.

If you have seen a particular resource on my site that you would like to have available, and I haven't posted it yet, please write me a note about that request using my Contact Me form and I will add it to my priority list.
Check Out This Free Sample of a Resource
That Are Available On Unique Teaching Resources

This ia a free sample of teaching resource is available on my December/January pages. I hope that this samples give you an idea of what my powerpoint teaching resources are like. I plan to have my December/January web pages up by December 3rd, so please check back then to see this powerpoint presentation and other winter themed teaching resources.

Christmas Parts of Speech Powerpoint Lesson: This is a lesson that reviews nouns, verbs, adjectives, and adverbs in the fun format of a game based on the popular television show Who Wants to Be a Millionaire.

If you saw my October and November versions (using homophones and plural words) using this same game format, then you will be familiar with this concept and how this activity works.

I will do one of these Who Wants to Be a Millionaire Game for each month, reviewing different grammar lessons each time, and using concepts and graphics related to that particular month. By providing a different monthly version of this game, your students will look forward to playing this game once a month. This powerpoint lesson is available for purchase on my December/January web page for $3.00.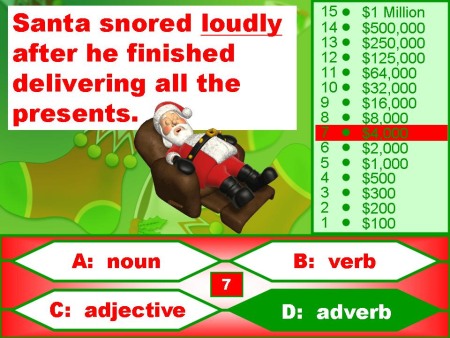 Click Here To Sample:
Christmas Parts of Speech Powerpoint Lesson



Thank you for your interest in subscribing to my newletter. Remember to download your free resources within 5 days of the date that it was sent.

Please be sure to check out the other pages on my website for a large variety of other teaching resources that will engage your students in learning and save you valuable time.
Sincerely, Heidi McDonald

Creator and Site Manager
Unique Teaching Resources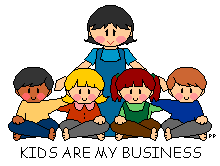 Click here to leave: December 2009 Teachers Have Class Newsletter
and return to: Teachers Have Class Newsletter Main Page
(list of all newsletters)

Click here to return to Unique Teaching Resources
(home page)