Welcome to Unique Teaching Resources!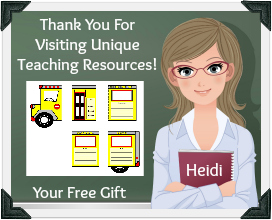 Thank you for taking time out of your very busy schedule to visit my website so that you can sample this free book report project.
Your Free Gift:
Sequencing School Bus Book Report Project
(You'll find the download link below.)
Are you looking for a fun, extra large, and colorful book report project idea that will make your students want to hop on board the reading bus?
This uniquely shaped book report project contains 5 templates that assemble into a school bus. The finished school bus project measures 28 inches in width and 8.5 inches in height.
For this fun book report project, students write about the beginning, middle, and end of their books. Students draw pictures inside the 3 windows of the bus.
You'll be able to create an eye-catching, colorful, and dynamic bulletin board display with your students' finished projects.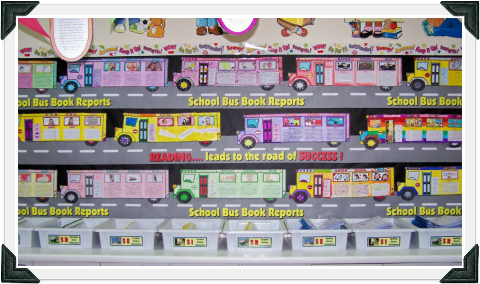 Everything that you need to complete these projects is included in this free gift set. All that you will need is scissors, glue, tape, and coloring pencils.
This Sequencing School Bus book report resource set includes the following:
assembling directions
grading rubric
first draft worksheets
final draft black and white school bus templates
final draft colored school bus templates
5 page bulletin board display banner
8 reading road signs to use as accent pieces for your classroom display
road templates to use for your classroom bulletin board display
Your free gift is valued at $4.99. You can view it for sale on this page.
Click on the button (or graphic) below
to access your free gift.

In the future, if you are looking for extra large, fun, and challenging book report projects for your students to complete, I invite you to visit these 2 pages on Unique Teaching Resources:
Book Report Project Templates (projects to use with any book)
Projects For Favorite Books (projects for specific book titles)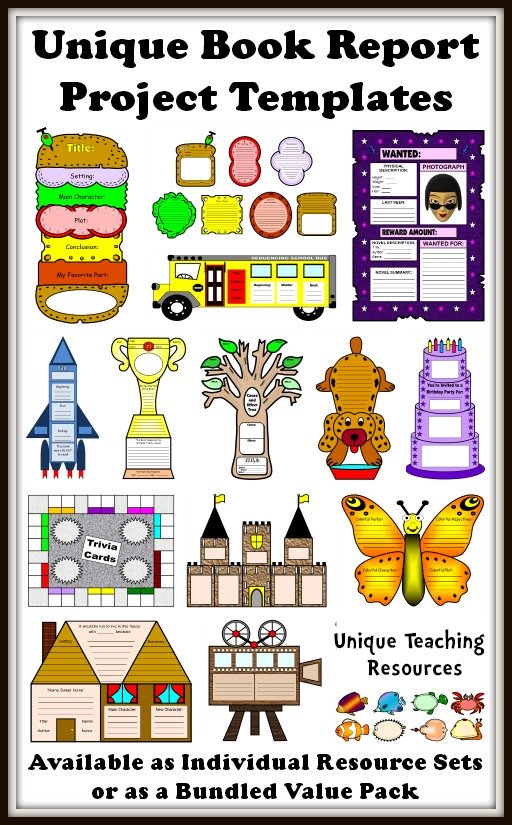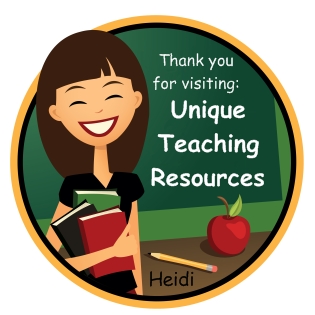 Thank you for visiting Unique Teaching Resources.
Please be sure to check out the other pages on Unique
Teaching Resources for a large variety of fun lesson plan activities
that will engage your students in learning and save you valuable time.

Creator and Website Manager
Unique Teaching Resources