Hi,


"BOO-tiful" Halloween and
October Teaching Resources
Teachers Have Class! Issue #1
October Teaching Resources and Ideas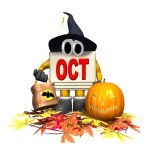 Welcome to the first newsletter of Teachers Have Class from Unique Teaching Resources!




I want to begin by thanking all of my early followers who found my website when it was still just a "baby" and I was learning how to set up my website. Your supportive e-mails have been so encouraging to me as I have pursued my dream.

I began developing pages for my website in February 2009, and with teaching full time, I had little time to devote to my website. I wanted everything to be "perfect" before my site was found by teachers and I started to advertise my website. I was surprised that teachers stumbled upon my website at its early stages, as it takes a long time for a search engine like Google to start listing a new website's pages. This newsletter is my first official advertisement announcing Unique Teaching Resources.

This process has taken me longer than I expected. I wanted my website to be ready for August 2009 when teachers were starting a new school year. This was not possible for many reasons. I live overseas, so it has taken longer for me to set up the necessary accounts to facilitate selling my resources on line. I had a death in the family and had to return to the US unexpectedly and be with my family. While I was home, I took a week long course on website development that opened a lot of doors to me on ideas to use with my website.

When I arrived back home from my unexpected trip to see my family, I was faced with two options: continue to slowly build my website while I was teaching full time, or take a year off of teaching to work on my website and dream. I chose the second option and I have recently started working full time on my website and the dream of it becoming a place where teachers will go to when they are looking for teaching resources. In these unstable economic times, many people think that I am crazy for quitting my secure job to pursue a dream, but dreams cannot happen unless we pursue them.

So, now that I am working full-time on my website, you will see frequent changes and updates to my site. I am now also able to promptly reply to your comments or questions, as that was very difficult for me to do while I was teaching full time and building my website in my free time. Now I can respond to your questions and comments as I have my first cup of coffee in my office at home.

Soon many of the resources that you have seen, and written me about, will be made available for purchase. I have chosen Paypal as the system for this process because it is the mostly widely used system on the Internet to provide this type of service.

When you see the teaching resources on Unique Teaching Resources that are available for purchase, I hope that you find the pricing fair and worthwhile. If you find that I have priced an item too high, please write me about your concern, and I will consider this when I am setting the pricing of my products. I have spent thousands of dollars over my 22 years of teaching on resources for my classroom, and I know the importance of finding fairly priced resources that save time in preparing lessons and that you can use tomorrow with your students. I want the teachers who buy teaching resources on my site to feel that they are purchasing unique products at a very reasonable rate compared to other teaching resources they have purchased from other teaching websites. If teachers feel this way, I know that they will return to my site again and possibly recommend it to their teaching colleagues.

Besides providing monthly teaching tips and free teaching resources in my newsletter, I will be informing the subscribers of my newsletter about recent additions to my website.

Now that I have finished giving you a little history behind my website and its slow development and changes, let's get to the real part of this newsletter!

Special Reminder:

Reminder: The links to the free teaching resources that you find in this edition of Teachers Have Class will only be made available for the first 5 days after that newsletter was sent.




After 5 days time, I will take these free teaching resource links off and they will not be available for free. You will find them for purchase on my website instead. My newsletters will be available later to all of the visitors of my website so that teachers are able to read old editions of Teachers Have Class! I want to provide these free downloads only to the teachers who have subscribed to my newletter, so that is why those links will be taken off. The free resources that I provide for my valued subscribers are my way of thanking them for their support and interest.

So, be sure to download your free monthly resources promptly!




The first thing that teachers do each month is change their calendar. Below is my October Calendar Set and the link to download it. The October title is a 2 page banner that should fit in most standardized monthly pocket charts that many teachers use. I have designed large October days of the week that you may find useful. The calendar number dates also fit in pocket charts, and I have included a blank pumpkin and a birthday pumpkin to use. There are 11 pages in this free PDF October Calendar Set.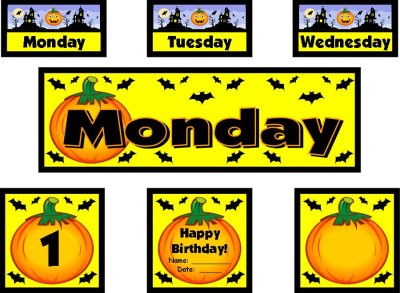 Click here to download Halloween Calendar Set



Next, teachers need thematic worksheets for that month, especially for creative writing. Below is my Haunted House Stationary Set and the link to download it. The title banner is 5 pages long, which you can assemble and use on your bulletin board display. There are color and black and white copies of the stationary for you to choose from. There are 8 pages in this free PDF Haunted House Stationary Set.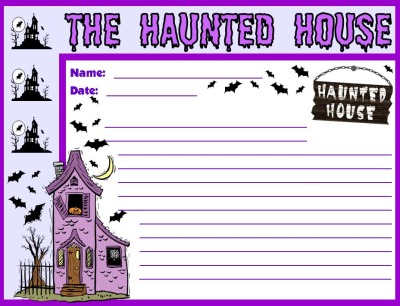 Click here to download Haunted House Stationary Set



Finally, teachers want to "chart" their students progress using a unique thematic sticker chart. You could use these for reading, homework, or any other idea that you have. This Pumpkin Sticker Chart Set includes a 5 page bulletin board display banner, a pumpkin color template, and a black and white template. Cut out your students' pumpkins along the thick black border and you will have uniquely pumpkin shaped sticker charts to record your students' progress and goals during October.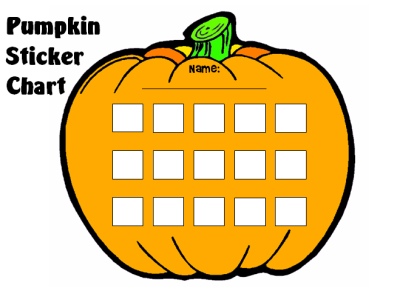 Click here to download Pumpkin Sticker Chart Set



I hope that you enjoy using these free Halloween teaching resources and that they help you to create a spooky classroom environment. I would love it if you sent me a copy of any classroom photographs that you take using any of these resources!




If I post your picture on Unique Teaching Resources, I will send you a free gift as my way of thanking you! To send me your photograph, use my Contact Me Form and write that you have a photograph that you want to share. I will then write you back with an e-mail address where you can send it to. If we have previously been in touch with each other personally, you already have my e-mail address and you can send your picture directly to that address. I can not list my personal e-mail address on this page for obvious privacy and spam reasons.




Some of my favorite books to read aloud to my students during October are:
Where the Wild Things Are by Maurice Sendak
Jumanji by Chris Van Allsburg
Stellaluna by Janell Cannon
Bunnicula by Deborah and James Howe
The Witches by Roald Dahl
The Twits by Roald Dahl

If you are interested in finding more unique Halloween Teaching resources, please visit Unique Teaching Resources' Halloween page. You will find English and Math activities, powerpoint presentations, numerous stationary sets, and puzzle activities. Click on the link below to go directly to my main Halloween Teaching Resources page.


Click here to go to Halloween Teaching Resources main page




Thank you for your interest in subscribing to my newletter. Remember to download your free resources within 5 days of the date that it was sent.
Thank you,

Heidi McDonald

Unique Teaching Resources



Note: If your e-mail software does not read HTML (less than 10% of users, and decreasing), and you do not see the graphics in this newsletter, the free download links may also not work. If this occurs, your e-mail is not recognizing the second half of that line, so type the entire address into your navigation bar to reach that download. Then you will be directed to the free download.