Free SMART Classroom Rules
Bulletin Board Display
Ideal for using for a bulletin board display
that features your classroom rules.
I hope these free printables help save you time in designing
and decorating your classroom bulletin board displays.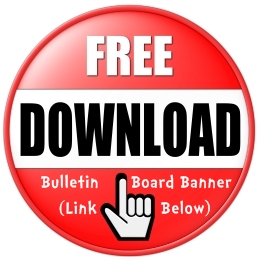 On this free downloads for teachers page, you will find a 3 page classroom rules pencil set that you can download, print out, and assemble to display in your classroom.

This Be S.M.A.R.T. display features 6 pencils (that are each 3 pages long) that are glued together to create a pencil shaped classroom rules display in your classroom.

I know that it takes teachers a lot of time to design and assemble their classroom bulletin board displays.

Many teachers spend their valuable time cutting out large display letters or making a banner at home on their own computers.

In order to help save you time in assembling a bulletin board display featuring your classroom rules, I have designed this free 6 pencil display (you'll find the free downloads for teachers link below).

To assemble this free pencil shaped display, follow these directions:
Download and save this free teaching resource to your computer by clicking on the underlined link found below (it is a zipped PDF file).
Open and print this free "Classroom Rules" display.
Trim the edges off the right side of each page.
Using a large flat surface, lay out the pages (shown above) so that they overlap slightly and the edges, text, and pencils are alligned evenly.
Glue the pages together.
Turn the pencils over and tape the back pieces together so that they are secure.
Cut the top and bottom edges off of the pencils so that you have 6 individual pencils.

If you have access to a laminating machine, I recommend that you laminate your "Be S.M.A.R.T. pencils" so that they will be more durable and you can use this display set again in the future.
Are you looking for some fun book report project ideas?
Have you downloaded my other
free bulletin board display banners?