Free Printable Classroom Calendars
For School Teachers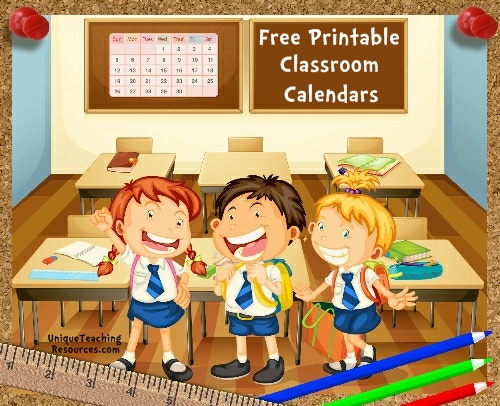 These free printable classroom calendars fit perfectly inside pocket charts
and they are also ideal for classroom bulletin board displays.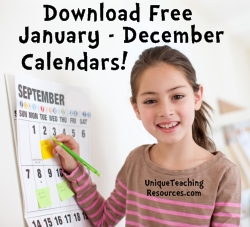 On this free downloads for teachers page, you will find classroom calendar sets for January - December that you can print to use for a bulletin board display in your classroom.

I have designed these free printables to fit perfectly inside pocket chart calendars.

As of August 2013, I switched all of my classroom calendar sets into free resources for teachers to download.

Previously, these teaching resources were available for purchase at $1.50.

Now, you can download all 12 months of these free classroom calendars as freebies and save yourself $18.00.
These free printables are my way of saying
"Thank You" for visiting Unique Teaching Resources!
Click on the months below to go to the pages where
these free printable classroom calendars are located.

Are you looking for some fun book report project ideas?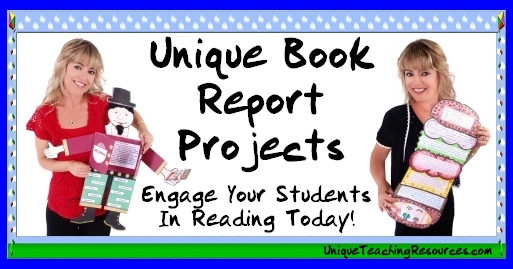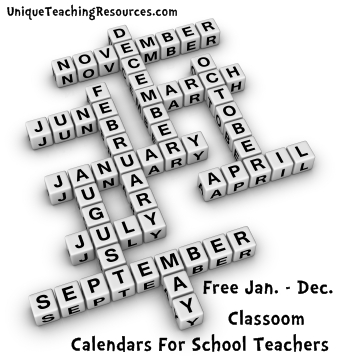 Each of my free classroom calendar sets includes the following:
2 page month banner
large days of the week (Monday - Sunday)
small days of the week (Monday - Sunday)
date squares (1 -31)
birthday squares
blank squares

Below are examples of what each free calendar set contains:

2 page printable banner (fits in pocket chart calendars)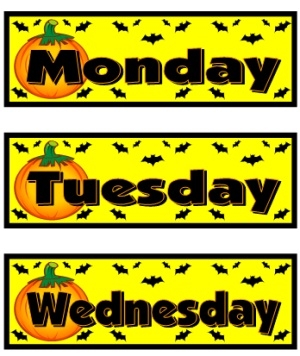 Monday - Sunday large days of the week (fits in pocket chart calendars)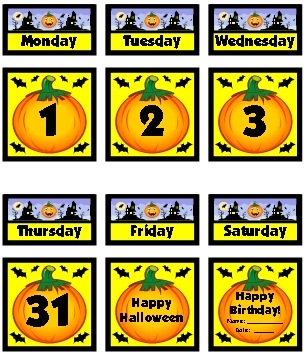 Monday - Sunday small days of the week
Date (1 - 31) and birthday squares (fits in pocket chart calendars)

One of the first things that many teachers do each month is change their classroom calendars.

I hope that the different sets of free monthly calendars that are found on this page help make this task easier for you. I like to laminate my calendar pieces so that they are more durable and last for many years.

I display my classroom calendar at the front of my classroom so that students can easily see it. When students ask me "What is the date today?" I remind them to look at our classroom calendar, and that is not a question that I need to answer for my students.
Please feel free to share a link to this page with your teaching colleagues.

These free calendar PDF files are the copyrighted property of Unique Teaching Resources and you may not post or use them on your own website, blog, or social media post as your own free download.

Instead, I invite you to share a link to this page:




http://www.uniqueteachingresources.com/Free-Printable-Classroom-Calendars.html




Thank you very much for observing Unique Teaching Resources' copyright procedures.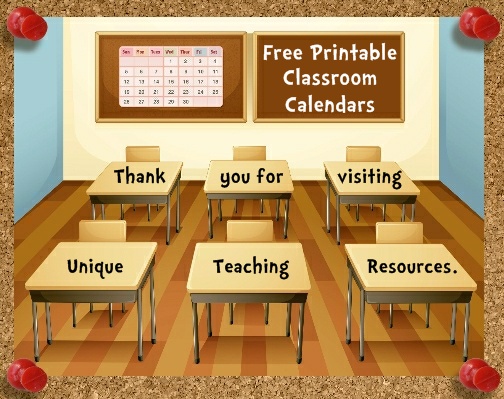 Thank you for visiting my Free Printable Classroom Calendars page.
Please be sure to check out the other pages on Unique
Teaching Resources for a large variety of fun lesson plan activities
that will engage your students in learning and save you valuable time.