Unique and Fun Book Reports:
Projects, Ideas, and Lesson Plans For Teachers
What activities do you provide your students with after
they have read a book on their own or together as a class?
Are the reading projects and responses that your students complete fun and engaging?
Do your activities focus on reading comprehension?
Are your students eager to use their best effort to complete their reading projects?
Do your activities focus on the entire process of writing a first draft, editing, revising, and then completing a polished final draft?
Do you use a grading rubric for both you and your students to evaluate their work?
When your students have finished their projects, are they proud of their work and do they provide eye catching displays on your classroom bulletin boards?
Are your students eager to begin reading their next books so that they can start working on their next reading response activity?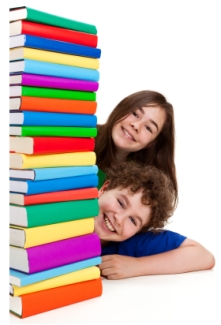 If you answered "no" to any of these questions, then you have found the right place to find unique and engaging book report ideas to use with your students!

I have been teaching for 22 years, and I love teaching reading and trying to make it engaging and fun for my students.

The reading response projects that I have created provide students with a unique way for them to respond to the books that they have read.

Whether you are a beginning teacher or an experienced veteran, all teachers are looking for new teaching ideas and teaching resources to promote reading and writing in their classrooms.

I have found a fun and successful method of having my students respond to the books that they have read.

Most importantly, my students love completing these fun projects that I have designed, and they do not even realize that I am also emphasizing the writing process and teaching vital writing skills at the same time.
Examples of Book Report
Project Templates:
Below: The reading response projects that I have created come in a variety of different shapes, sizes, and themes. Your students will find these uniquely shaped book report projects fun and challenging to complete.
Above: The writing responses are different for each book report set and are related to the project's shape and theme.
Below is a list of the book report projects that
are available on Unique Teaching Resources:
MOST POPULAR:
CHARACTER RELATED TEMPLATES:
FOOD TEMPLATES:
ANIMAL TEMPLATES:
NATURE RELATED TEMPLATES:
TECHNOLOGY TEMPLATES:
BUILDING TEMPLATES:
TRANSPORTATION TEMPLATES:
OTHER CATEGORIES:
I hope that your students have
completing these one of a
kind book report activities!
What is the "key" that I use to get my students
to love reading and writing about literature?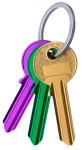 I use engaging and creative book report templates.
Each of my students have a reading sticker chart to record the number of books that they have read.
I display all of my students' finished projects in my classroom.
All of my book reports
include the following components:
assembling directions
first draft writing worksheets (the writing lines on the first draft worksheets match exactly with the writing lines on the final draft book report templates)
final draft book report templates
color final draft book report templates of the project for you to use as a finished example to show to your students
grading rubric for both the students and the teacher to fill out
five page color banner to display on your bulletin board
most of these sets include bonus accent pieces for you to use as decorations for your classroom bulletin board display
Reading Sticker Charts:
If you are interesting in using sticker charts to motivate your students to read, be sure to check out my reading sticker charts page. By using reading sticker charts, you can easily track how many books each student has read.
Reading sticker charts are a great motivational tool to encourage your students to read books and to read across a variety of different genres of literature!
Examples of Book Reports That Are
Available on Unique Teaching Resources: