Groundhog Day Lesson Plans: February 2

Groundhog Day Writing Prompts,
Activities, and Project Templates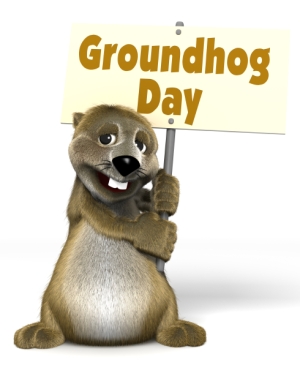 Welcome my Groundhog Day Lesson Plans page for teachers.

On this page, you will find Groundhog Day teaching resources for English that include ideas for writing prompts and printable worksheets for creating a Groundhog Day booklet.

Groundhog Day is observed on February 2 in the United States and Canada. This day, which is 40 days after Christmas, is also called Candlemas Day, a Christian festival of candle blessing.

According to the legend, if the groundhog sees his shadow, that means that there will be six more weeks of winter. If the groundhog does not see his shadow, spring will arrive early.

Groundhogs, also known as woodchucks or marmots, grow to be over two feet long and weight 8 to 12 pounds.

The largest Groundhog Day celebration is held in Punxsutawney, Pennsylvania, where crowds as large as 40,000 people have gathered to celebrate this event since 1886.
Groundhog Day Writing Prompts:
You can use the groundhog activities and printable worksheets
found on this page for your students to write their responses on.
Write a comical story about a groundhog's reaction to Groundhog Day.
Pretend that you are a television reporter and interviewing the mayor of Punxsutawney, Pennsylvania. Write 6 questions that you will ask the mayor and the mayor's responses to your questions.
Research the job of a meteorologist.
Make your own prediction about whether or not the groundhog will see his shadow on Groundhog Day. Be sure to explain your prediction.
Explain why the groundhog is often referred to as "nature's alarm clock"?
Write about what it would be like to have a groundhog as a pet.
Use your imagination to create a legend about a new animal holiday and explain why this holiday is celebrated.

Groundhog Day Lesson Plans
Create a Groundhog Day Flip Book

Groundhog Day Lesson Activities:
First Draft Worksheets, Final Draft Templates, and 5 Page Banner
Click on the Add to Cart button above to purchase this set of teaching resources.
These lesson plans will be emailed to you and then you can download them instantly.
Print as many copies as you want! Save and reuse forever!
This set of Groundhog Day lesson plans
includes the following teaching resources:

5 page bulletin board display banner (shown above)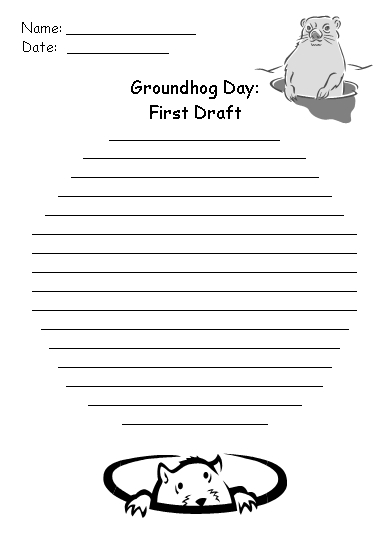 First draft creative writing worksheet (shown above)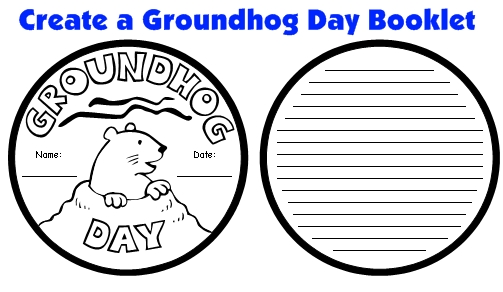 Cover sheet for booklet and final draft creative writing worksheet (shown above)

Students cut out these 2 worksheets and staple them together to create their flip books.

These booklets measure 6.5 x 6.5 inches
after they have been cut out and stapled together.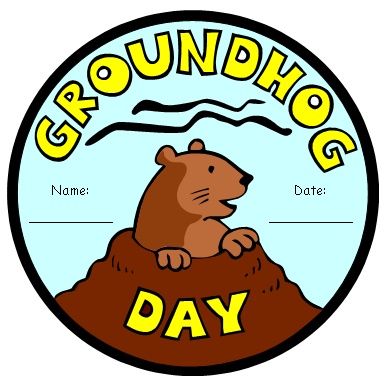 Color copy of the cover sheet to use for your example (shown above)

Your students will enjoy creating these groundhog flip books by stapling the cover sheet and writing worksheets together.

You will be able to create a fun Groundhog Day bulletin board display inside your classroom using your students' finished booklets and the 5 page banner that is included in this set of Groundhog Day lesson plans.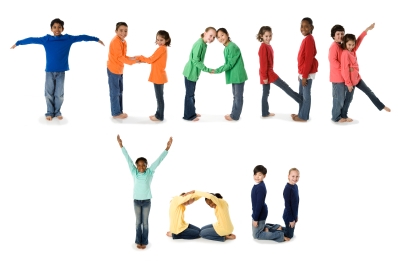 Thank you for visiting my Groundhog Day teaching resources page.
Please be sure to check out the other pages on Unique
Teaching Resources for a large variety of fun lesson plan activities
that will engage your students in learning and save you valuable time.

Creator and Website Manager
Unique Teaching Resources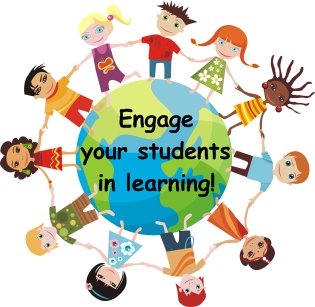 Are you interested in viewing other
seasonal and holiday teaching resources?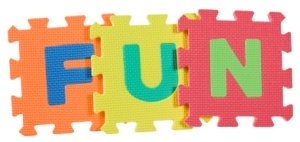 Click on the links below to go to one of these
fun holiday teaching resources web page: