"Heidi's Blog"
Keep Up To Date With New Products and Pages
Posted On Unique Teaching Resources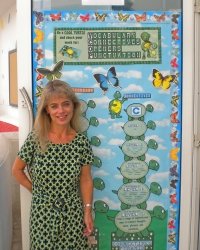 Welcome to Heidi's Blog! This page will help keep you up to date on new resources, new web pages, and new posts that I make to Unique Teaching Resources through my RSS feed.
To receive information about this page, simply subscribe to the feed (your e-mail address is not required) by pasting my RSS feed into your RSS Reader, or into Google Reader from within your G-mail account. You can also subscribe from any of your other accounts via My Google, My Yahoo, etc.
Sincerely, Heidi McDonald
Creator and Site Manager
Unique Teaching Resources

Value Pack How The Grinch Stole Christmas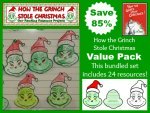 This money saving Value Pack includes teaching resources for How the Grinch Stole Christmas, A Christmas Carol, plus other winter projects and templates.
Continue reading "Value Pack How The Grinch Stole Christmas"