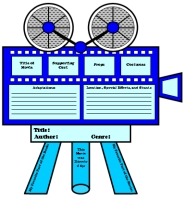 Your students will have fun pretending to be movie directors and shouting "ACTION!" as they direct films based on books that they have read.
Students write about the adaptations that they would need to make to the book in order to create a movie based on it, their favorite part of the book, and their favorite part of the movie that they directed.
As movie directors, students choose the following for their films:
filming locations
special effects and stunts
costumes and props
lead and supporting actors/actresses
Project Measurements:
Width = 17 inches Height = 15 inches

$4.99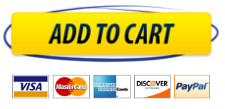 Click on the Add to Cart button above to purchase this set of teaching resources.
You will be emailed a download link for this book report project so you can download and use it today!


Keep scrolling to see pictures of students' finished movie camera projects and to read a very a DETAILED description about this Movie Camera Book Report Project.
You can view examples of the first draft worksheets, project templates, grading rubric, 5 page bulletin board display banner, and bulletin board accent pieces.