Students select and research information about a country that they think that the main characters of their books would enjoy visiting. Writing topics include:
Researching the country, flag, population, capital city, currency, languages, and price of an airline ticket
The main attractions that we plan to visit are...
Packing our suitcases
Our favorite places that we visited together
Shopping and Restaurants
Traveling with ____ was fun because...
Project Measurements:
Width = 11 inches Height = 23 inches

$4.99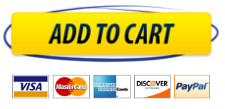 Click on the Add to Cart button above to purchase this set of teaching resources.
You will be emailed a download link for this book report project so you can download and use it today!


Keep scrolling to see pictures of students' finished projects and to read a very a DETAILED description about this Vacation Suitcase Book Report Project.
You can view examples of the first draft worksheets, project templates, grading rubric, 5 page bulletin board display banner, and bulletin board accent pieces.