Student Achievement Award Certificates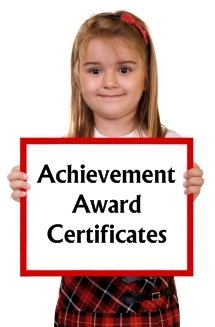 Achievement Award Certificates: Welcome to the student awards and certificates section of Unique Teaching Resources that focuses on awards that you can present to your students for their hard work and achievement.

On this page, you will find awards to present to your students for general achievement in any subject in school. I have designed Student of the Month, Student of the Week, honor, and a variety of other awards for elementary school students.

In addition to rewarding your students for achieving academic excellence, remember to focus on rewarding students of lower ability who have shown improvement and effort in your class.

By acknowledging a student for his effort and improvement, you are boosting his confidence and giving him positive reinforcement to continue working hard at his own ability level.

All of the printable student award certificates that are found on this page contain a color template of the award and a black and white template of the award. In order to save space on this page, I have only shown examples of the color templates.

I have designed my achievement award certificates with a large border around them so that they are easy for you to cut out. You may want to laminate your awards so that they are more durable and look even more impressive.


Student of the Month Award Certificate

This Student of the Month award can be presented to students for outstanding achievement, as well as for recognizing students who have shown improvement. I present this award to a different student in my class each month for something extra special that he or she has accomplished during that month in my classroom.

Students who are achieving high academic success usually receive a lot of positive reinforcement, recognition, and praise. Because of this, I often select my Student of the Month award to give to a student who has been kind, thoughtful, a good friend to his or her classmates, or to a student who has shown tremendous effort or improvement.
Student of the Week Award Certificate

This Student of the Week award can be used as a weekly tradition in your classroom at the end of the school day each week. My students anxiously await for the end of the week to find out who has been selected for this special award.

In my classroom, every student is recognized at least once during the school year as the Student of the Week for something he or she has accomplished. I keep a list of the students that I have presented this award to in order to make sure that every student has received this award during the school year.

Many teachers hand out their Student of the Week awards during the first few months of school to their highest academically achieving students because these students are easy to select and come up with reasons for why they deserve this special award. I try to select my students for this award in just the opposite manner.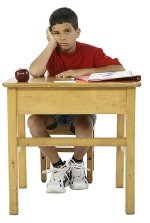 I look for a student that has a low self esteem, who is performing lower than grade level expectations, or who has a tendency to have behavior problems in class. I observe that student all week long and "catch them being good!" Then, at the end of the school week as I am presenting this award, I discuss exactly what it was that this student did during the week that I was so proud of.

I keep a list of students who receive this award, and all of my students receive it, but I focus on the students who show areas of academic or behavior concerns at the beginning of the year to give this award to. I have found that this special recognition has helped those students by building their self esteem early in the school year.

The parents of these students have often commented to me what a positive impact it had on their son or daughter early in the school year, and that they themselves were surprised and delighted when their child came home with this award.
Certificate of Achievement Award

This is a general achievement award that you can present to your students for a variety of different occasions. This certificate could be presented to students at school wide award assemblies, grade level assemblies, or in your own classroom.

I used an old fashioned border and trim for this template design, as well as for the graphics of the school house and children.
Certificate of Excellence Award

Have your students done an excellent job on a book report project, spelling test, or homework assignment? Present them with this certificate of excellence award to recognize their hard work and achievement.

I used a bright and cheerful rainbow border and theme when creating this template. Your students will be proud to bring this Certificate of Excellence award home with them to show to their parents.
FANTASTIC Award

All of our students are FANTASTIC at doing something in school, whether it is learning their multiplication facts, working cooperatively on a group project, or being a good friend to a new classmate on her first day of school. Recognize your elementary school students for being fantastic by presenting this award to your students throughout the school year for a variety of different reasons.

I created this award to use to celebrate acts of good citizenship and kindness in my classroom with my own students. For this award, I often have my students nominate their classmates that they feel deserve this special recognition.

As teachers, we often do not get the chance to observe all of the kind things that our students do during recess, lunch, PE, art, music, and computer classes. My students really enjoy taking time at the end of the day to tell me all of the kind things that their classmates have done during the day that I didn't get to see. I have these FANTASTIC! awards on hand to quickly fill out to present to my students after I have heard about the fantastic things that they have done outside of my classroom.
Out Of This World Performance Award

Blast off with using positive reinforcement by rewarding your elementary school students for their achievements using these Out Of This World Performance awards!

I used a space theme when I designed these certificate templates so that they would be ideal to use for science. Since the word "performance" is used in the title, I have also presented these awards to my students after oral presentions that they have given in class.
Click on one of the links below to go to a specific awards page: